A treat for Mother's Day weekend!  Masterful Musicians Elisa Wicks & Pamela Chaddon and crew will help you travel to 17th century Italy on Mother's Day weekend without leaving Colorado Springs!Parish House Baroque will present stunning Italian baroque gems from Corelli, Vivaldi, Uccellini, Legrenzi, Castello & more on Saturday, May 12th at 7:30pm, First Lutheran Church in the sanctuary. Join us for an affordable and beautiful evening of Italian baroque works on period instruments.
First Lutheran Church : $10  requested donation
7:30pm   HAVE A QUESTION? NEED MORE INFORMATION?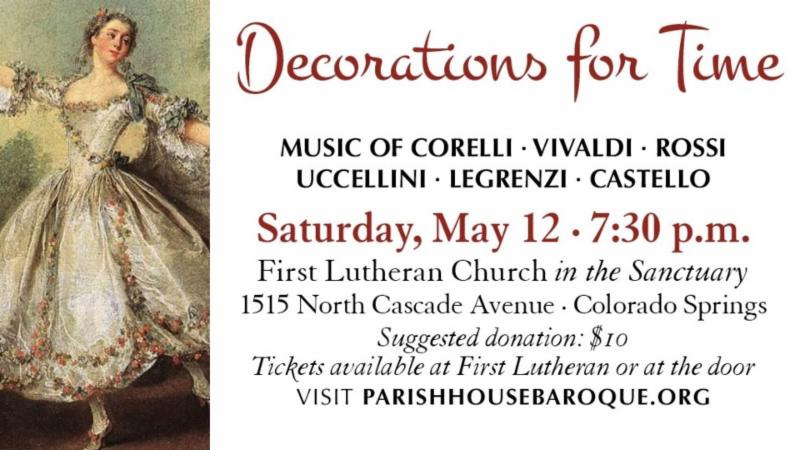 phbaroque@gmail.com or 719-377-0057